Imagine owning a small business with three employees: Alice, Bob, and Carol. Indeed, each month, you need to pay your employees for their work hours.
Firstly, you would collect and input each employee's contributed time and attendance data. In fact, it might involve tracking the working hours, vacation period or sick time they have taken. Accordingly, you would use this data to calculate the pay for each employee.
To calculate payroll:
Multiply the hours worked by the employee's with hourly rate.
Add any extra pay or bonuses (if any).
Issue the paycheck or make the payment.
To clarify, that's just an easy way to understand Payroll Management. Now, let's dig into this subjectively.

What is Payroll Management?
Payroll management refers to the process of ensuring that the employees get paid for their work and that taxes and other deductions are taken out and sent to the right places. Significantly, it means figuring out and giving out paychecks, keeping track of hours worked by the employee and vacation time and making all necessary deductions. Likewise, it involves handling sensitive financial information of a company. Undoubtedly, it is a very crucial part of running any organization. Also, it involves handling sensitive financial information of a company. Also, it can be really critical if proper process is not followed.
However, organizations can outsource payroll management, which can also be done in-house or outsourced to a payroll service provider. Evidently, small businesses may find it more cost-effective to use a payroll service, while larger businesses may have the resources to handle payroll in-house. After all, most systems for managing payroll have software that automates the payroll process and helps ensure it is done right and under the law. These systems may also have time and attendance tracking, employee self-service portals, and the ability to handle benefits.
Some of the key tasks involved in this include:
Collecting and inputting time and attendance data
Calculating pay and deductions
Issuing paychecks or direct deposits
Managing employee benefits
Remitting deductions for taxes and other purposes
Providing reports for management and compliance purposes
What is a Payroll Management System?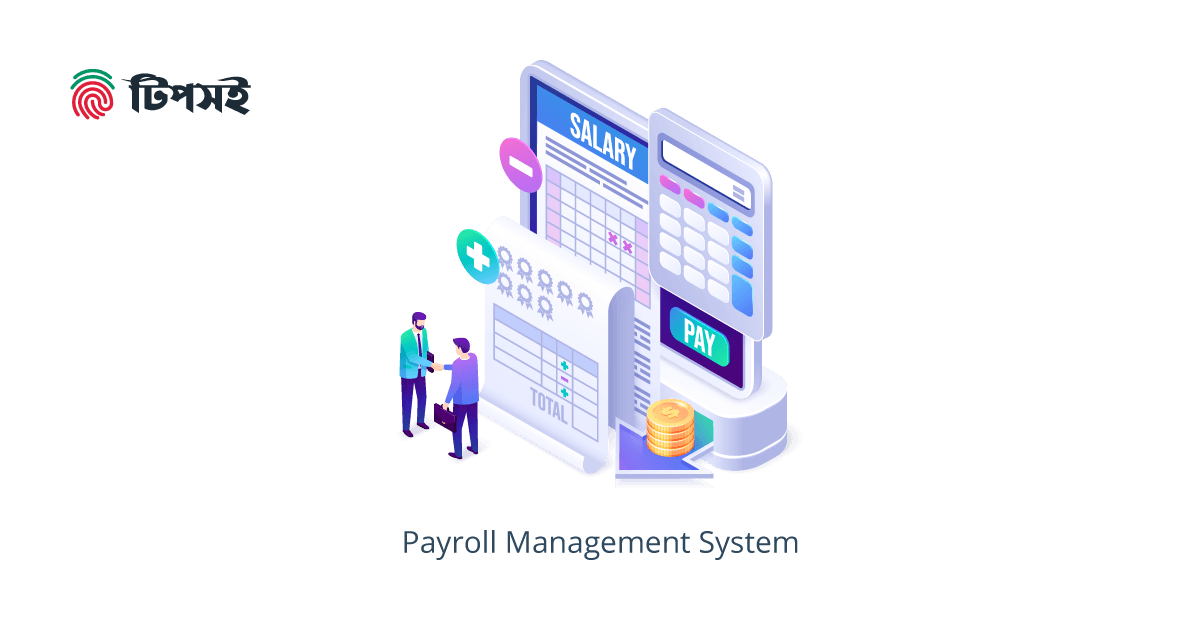 This system refers to a kind of software or a platform that makes the payroll process easier and faster. It helps businesses calculate and pay their employees correctly, keep track of their information and benefits.
It includes:
Keeping track of employee's working time
Keeping track of their attendance
Figuring out payroll easily and efficiently
Printing checks or setting up direct deposit
Making sure of paying taxes
The system may have portals for employees. In these portals, employees can ask for time off, and access pay stubs and other documents.
How does Payroll Management system helps HR?
To handle the financial aspects of employee compensation and benefits, payroll management is a key function of Human Resources department. HR relies on this management to accurately and efficiently process employee pay and benefits. Some of the specific ways in which this system can help HR include:
Time and attendance tracking:
This system can help HR track the hours worked by employees and any time off taken. This makes Human Resource's easier . It helps to manage attendance and ensure that employees are paid accurately.
Payroll calculation:
This system can help HR determine employee pay, based on hours worked, bonuses, and commissions. It cuts time and errors.
Compliance with tax laws:
This system can be a valuable tool for helping HR. As it ensures compliance with tax laws and regulations. Which is essential for the financial health and stability of the organization.
Employee self-service:
This system often include portals for employees. Employees can view and update their information, request time off, and access pay stubs and other documents through these portals.
Compliance:
Payroll management systems assist HR comply with tax and labor requirements. It generates progress report and paperwork.
Right now there are a lot of software and platform available in the market that helps to simplify the payroll process. These software-based or a platform-based systems make this process easier and faster. And it is important to choose one that meets the specific needs of your business. To get a customized payroll management system for your organization you can contact us (Tipsoi).